World Tour 2011-2012
- July 30, 2012
The tour started on January 13th 2011 in Barcelona, and finished 18 months later in Loshiem, Germany!. and we now have a months rest now throughout August.
In the last 18 months we have been to Spain, Slovenia, Brazil, Mexico, Holland, Greece, Russia, Italy, North Africa, France, Belgium, Luxembourg, Germany, as well as then 4 corners of England, Wales and Scotland! that's 16 countries.
It was great to be back in Dear 'Ol Blighty, and we enjoyed the tour here, and a chance to catch up with our fans here. In that time we have made lot's of new friends.
Big thanks to the crew! what a fantastic team we have worked with, and to the drivers and the promoters!
But mostly to all who came the shows, It has been a fantastic tour.
We are back on tour in September after a few weeks rest!
Letz Rock!!!
Monsters of Rock Luxemburg
- June 14, 2012
Letz Zep will close a three night event at Castle Beaufort in Luxemburg on July 21st.
The line up includes Jethro Tull and Ritchie Blackmore. As well as our old mates The Bohemians
www.Beaufort.lu


Brazil 2012 dates
- April 11, 2012
Letz Zep, following on from the hugely successful tour in 2011, return to South America.
The band perform at Via Funchal in Sao Paulo on May 17, and Porto Alegre on May 19.
We look forward to returning to Brazil, look forward to seeing you all again!

Letz Zep, tributo do Led Zeppelin, no Brasil
Os ingleses do LETZ ZEP, o único tributo do LED ZEPPELIN autorizado pelos membros originais,Robert Plant e Jimmy Page, estão de volta ao Brasil para duas apresentações, em São Paulo, dia 17 de maio no Via Funchal e em Porto Alegre dia 19 de Maio no Bar Opinião.

O LETZ ZEP, reproduz com fidelidade a "experiência única " de um show do LED ZEPPELIN,tanto que a banda foi convidada pela gravadora do LED ZEPPELIN para tocar na festa de lançamento da coletânea MOTHERSHIP do próprio LED ZEPPELIN.

Maiores informações:
- São Paulo – www.viafunchal.com.br
- Porto Alegre – www.opiniao.com.br

Led Zeppelin mural to be inveiled
- January 1, 2012
On Tuesday 28 February at 8.30pm Letz Zep vocalist Billy Kulke will be making a special appearance at popular live music venue, the Charlie Butler in Mortlake, to cut a ribbon revealing a remarkable new artwork.
Local artist Stuart Webb has painted the sleeve of the 1979 Zeppelin album In Through the Out Door.
Stuart commented:
"Album covers of this era were an art form in their own right and Zeppelin produced some wonderful examples.
Legends of Rock Weekender
- November 20, 2011
Letz Zep our proud to announce they will be appearing at the Legends of Rock Weekend, in association with Planet Rock Radio and Classic Rock Tours. Performing on Sat 10 March, in Great Yarmouth.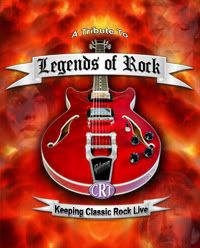 Letz Zep onstage at 7.40pm, we are looking forward to seeing many an old friend, and meeting many more drinking partners!
Europe 2012
- October 10, 2011
Letz Zep are to start 2012 with a tour of Europe, starting with 11 dates in Spain, and then moving on to their first tour of major venues in France. The tour starts in January 12 in Spain, then onto France from Jan 31,for 9 shows, before moving on to Belgium and Holland in March.

Letz Zep will be perfroming at The Paris Olympia, on February 1st, a theatre where Led Zeppelin themselves performed, and at The Melkweg, Amsterdam on March 3.

Full details on our 'Zep Live' page
Les Letz Zep sont fiers d'annoncer leur première tournée des grandes salles en France. La tournée se compose de neuf dates, elle commence le 31 Janvier à Tours, se poursuit à Paris L'Olympia, une Theate ou Led Zeppelin se sont effectuees, et se termine le 13 Février à Bruxelles en Belgique . Nous sommes impatients de débuter la tournée et nous sommes très heureux d'avoir été invités à se produire en France.
Page 4 of 8